More info
 iControl Management Software
 KC Software for KVM client function

iControl User Manual
Features
Limitless A/V Distribution including one-to-one, one-to-many, many-to-one and many-to-many matrix switch.
Video Wall (up to 8x16)
Video Scaler (like 4K in/1080P out, 1080P in/4K out)
Video Rotation for 180/270 degree
KM over IP (for KVM application)
USB over IP (for all kinds of USB HID devices)
Audio over IP (automatically switch off the HDMI audio)
HDMI audio extraction to the line out on Client
RS232 over IP
iControl Management software support
One to One
Extend the Ultra HD source up to 120 meters over a single CAT6 cable.

One-to-many Distribution
Distribute the Ultra HD source to hundreds of remote displays through the general Gigabit switches.

The Jumbo Frame of Gigabit switch must be enabled.
Many to Many
You can build up a fixed matrix network by setting the Group ID of Host's and Client's. It can support 16 groups maximum, the Host will send the signals to all the Clients of the same group ID.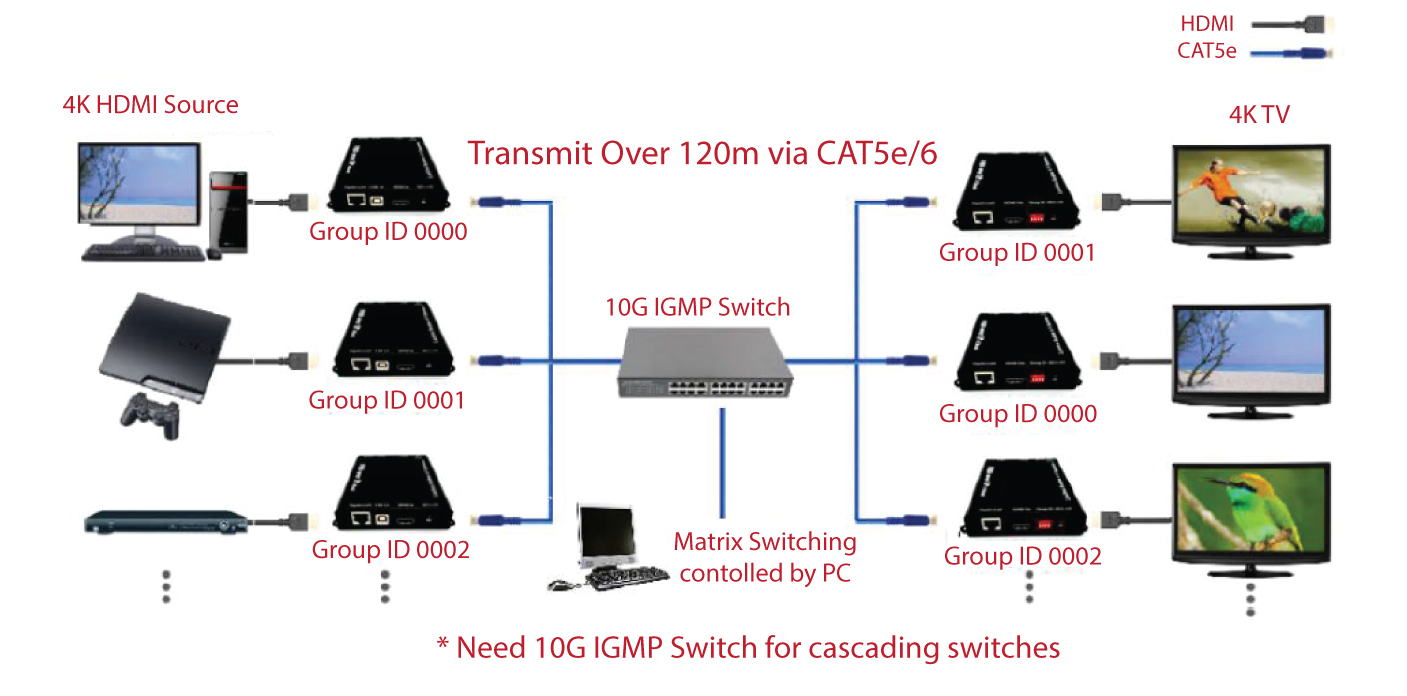 The IGMP and Jumbo Frame of Gigabit switch must be enabled
Video Wall support

Specification